At Capacity
2020 Summer White Plains Kickball (Tues) Kickball · Co-Ed Social
Sold Out
Mon
Tue
WedThuFriSatSun
6:00pm to 10:00pm
Dates- 7/21, 7/28, 8/4, 8/11, 8/18 & 8/25
Team Fees

Regular

$85.00

per player + $2.00 Processing Fee
Free Agent Fees

Regular

$85.00

+ $2.00 Processing Fee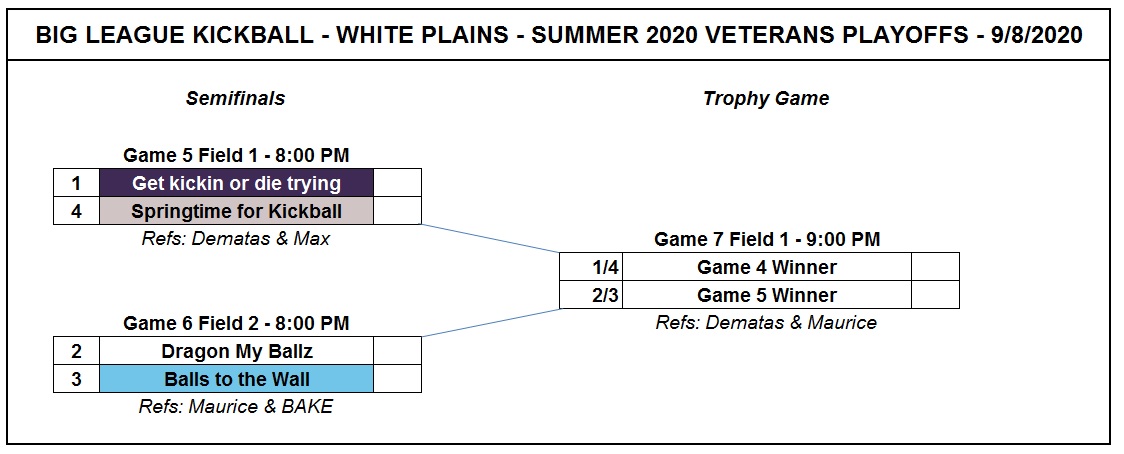 Tuesday Kickball Info -
Due to fields opening late, we will be playing a 6 week season with 2 sessions of double headers so everyone enjoys a full a season of kickball.
Your Safety Comes First!
Kickball Return to Play Safety Guidelines - New COVID-19 KICKBALL RULES
IMPORTANT - ADDED ON 7/21Once the horn/whistle is sounded, a five minute time limit will begin. At the end of the five minutes another horn/whistle will blow, resulting in the active play being the last play of the game.

Example:

If a player is kicking at the time of the second horn, that player will be allowed to kick and the game will end once that play has reached completion.
1. Catchers must stand 6 feet behind the kicker and on the opposite side of the Umpire

2. Umpires must stand 6 feet behind the kicker to the opposite side of the Catcher
3. Umpires will stand 6 feet behind the kicker whenever possible
4. No bunting is allowed (contacting the ball without fully extending the leg)
5. A bunt is an automatic foul ball which can be caught in the air for an out
Read Big League's Guidelines below for reopening.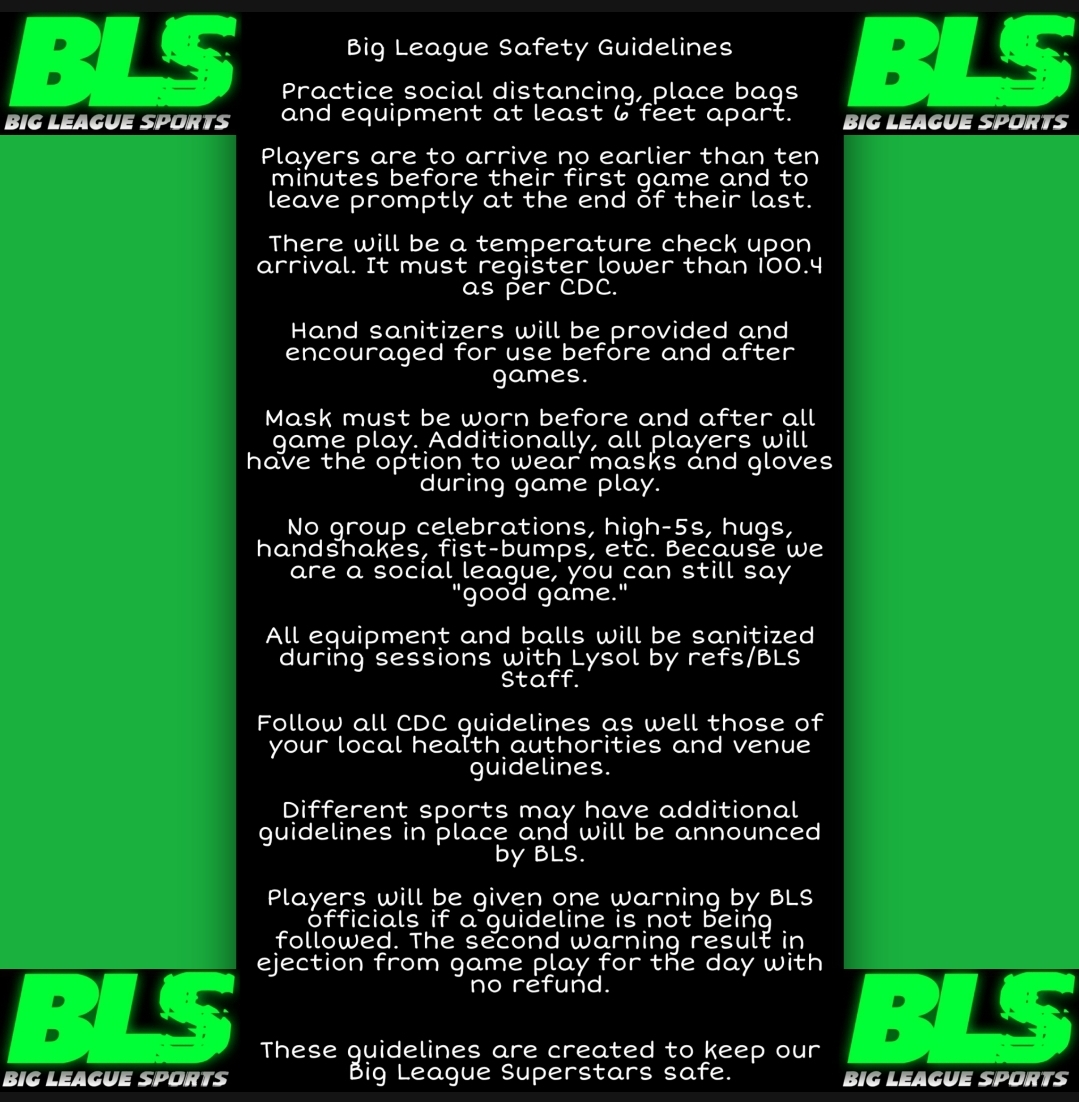 Week 6 Playoffs Schedule -
Big News - BLK Captains Play For Free when signing up a full team of 15 or more players. Email bigleaguesport@gmail.com for more info.
Big League Kickball Rules - DOWNLOAD A COPY
This League is sponsored by -